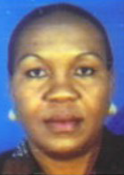 Joyce Kenneth Mbeyella was born in Tanzania. She currently works with Piolax a Japanese Automotive Company as a Quality Engineer, investigating internal and external customer complaints, process improvement, IPP, PFMEA, and data trending. She also worked with Ciba Vision now Alcon as a Quality Assurance Deviation Specialist and Process Engineer working for process improvement, Risk Analysis, FMEA, CAPA, Validation (IQ/OQ/PQ), SPC, and auditing. Before moving from Tanzania to the USA, Joyce worked in oil and energy industry (Petroleum Refinery – Project Engineer, Clean Energy Consultancy – Research Officer) in Tanzania. She worked with communities researching clean energy sources, providing awareness on clean energy sources and establishing National baseline emission for greenhouse gas emission.
She also worked with the World Bank Project - Natural Gas Pipeline and Gas Plant Construction (Songo Songo Project – SONGAS). Risk Assessment, EHS Auditing, JSA, and JHA. She conducted project information dissemination to communities along the pipeline way-leave,. She provided EHS training, HIV awareness, prevention and control. She also participated in community development projects – improving their Health centers, water treatment, and local schools. The program was responsible for improving social and economic conditions. She helped to establish and solicit funds for income generating activities for pipeline way-leave residents. When working with those communities; the key points were (1) know your audience, (2) "bring and motivate each team member" and (3) " work with them as a trusted team member of the community to achieve lasting objectives"
EDUCATION: Masters of Science in Environmental Engineering, Bachelor of Science – Chemical Engineering. Certified industrial Hygienist, Certified Quality Auditor, Certified Six Sigma Green Belt, SAP ERP user. Trained in Project Management and Process Improvement.